JC JoyAge : Jockey Club Holistic Support Project for Elderly Mental Wellness
2021-07-26
---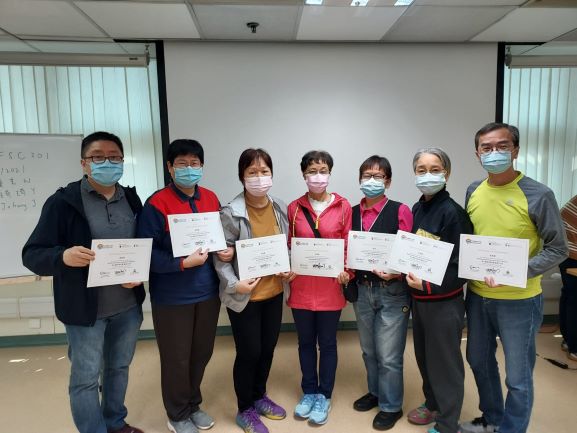 Project Inquiry : Christian Family Service Centre Shun On District Elderly Community Centre 
According to a study, about 10% of the elderly population in Hong Kong has depressive symptoms. Factors such as stress, health problems and a lack of social engagement are the most common contributors to the vulnerability of older people and create the risks of elderly depression or other major illnesses. In view of this, The Hong Kong Jockey Club Charities Trust has approved funding of over HK$87 million to launch the three-year project JC JoyAge: Jockey Club Holistic Support Project for Elderly Mental Wellness ("JC JoyAge").
Aims :
Through cross-sectoral collaboration, JC JoyAge is piloting a community-based support network for senior citizens to enhance their resiliency in facing the challenges of ageing. The project is being implemented in twelve pilot districts.
The three main components are:
A new collaborative service model to bridge the medical and social sectors, with a view to reducing the risk of elderly depression through outreach engagements, prevention and early intervention programmes;
A "Peer Supporters" initiative in which trained seniors identify and support other vulnerable elderly people who need help in the community, and at the same time enhance neighbourhood cohesiveness; and
Capacity building programmes for social service staff to enhance their knowledge and competence in supporting elderly mental health.
In addition, public education activities are being organised to improve citizens' knowledge and understanding of mental health issues.
Project partners include The University of Hong Kong, Caritas Hong Kong, Christian Family Service Centre, Haven of Hope Christian Services, Hong Kong Sheng Kung Hui Lady MacLehose Centre, the Mental Health Association of Hong Kong, and the New Life Psychiatric Rehabilitation Association.
Project Inquiry : Christian Family Service Centre Shun On District Elderly Community Centre
Address : No.13-14 G/F. On Yat House, Shun On Estate, Kwun Tong, KLN
Tel : 2727 1234
Fax: 2861 0283
Website : www.cfsc.org.hk